Vernier Software and Technologies
---
Vernier puts easy-to-use data loggers, sensors, experiments and graphing/analysis software into the hands of students, helping educators develop the next generation of scientists and engineers.Products designed specifically for education and held to high standards for quality, Vernier technology is built to be durable. Our probeware is supported by active, hands-on experiments and teacher-friendly technical support.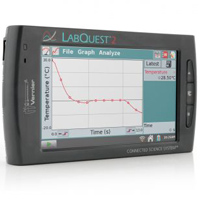 Interfaces
An interface translates information from the sensor to graphing software on a computer or handheld device. The result is real-time graphing of scientific phenomena.
The freedom to inquire.The technology to excel.
Use as a standalone data logger with all of the Vernier sensors.
Connect to a Windows or Macintosh computer for use with Logger Pro.
Share data wirelessly to iPad® devices, Chromebooks™, Android™ tablets, and other mobile devices.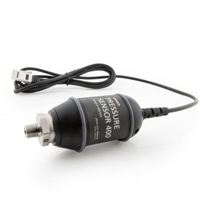 Sensors
Vernier sensors are rugged, proven technology that are easy to use. Our sensors provide consistent, high-quality results for the demands of student instruction.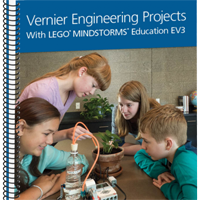 Lab Books
Enhance your curriculum with Vernier lab books! Buy just one copy, photocopy the labs, or print them from the included electronic files. The labs are well tested and ready to use. You can also customize them to fit your curricular needs.