ABUS CRANES
---
Extensive R&D resulting in the production of ABUS' own range of market leading crane components of outstanding quality e.g. drive and control technology, hoist units and steel structure engineering etc.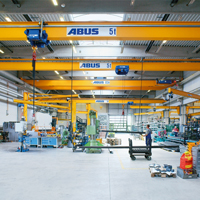 Overhead Travelling Cranes
ABUS overhead travelling cranes lift loads of up to 120 t making them the ideal solution for particularly demanding tasks and great spans. ABUS overhead travelling cranes divide into four distinctive designs to suit different applications and working conditions.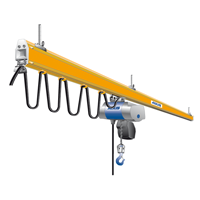 HB-systems
The HB-System is one of the most successful developments in lifting and material handling technology, combining the effectiveness of a stationary hoist with the mobility of an overhead crane, efficiently and cost-effectively.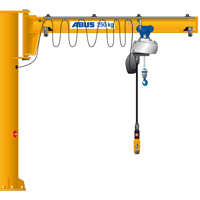 Jib Cranes
ABUS jib cranes can be individually tailored - from the type of mounting or hoist to optional configurations for particular requirements - all produced to ABUS' high levels of quality.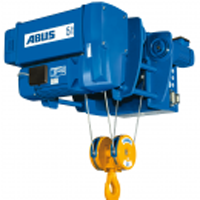 Wire rope hoists
Our wire rope hoists are produced at the ABUS production plants at Gummersbach using the most advanced technology available and continue to bear witness to the reliability, and durability of our products.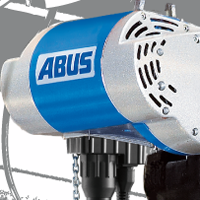 Electric Chain Hoists
Chain hoists in daily use at workstations have to be robust, reliable and low-maintenance. The ABUCompact range of ABUS electric chain hoists offer solutions for up to 4 t SWL featuring the high build quality for which ABUS is well-known.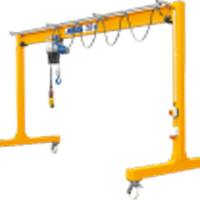 Lightweight mobile gantry
The ABUS LPK mobile gantry is the economical solution if a permanently installed hoist is not needed but crane usage is often required at several different locations.